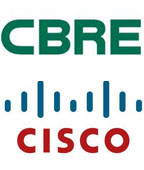 As the Operations Manager for Cisco San Jose, Which includes 57 multi-story buildings of 9 million square feet. Approximately 3.5 million square feet are Critical data Centers tier 3 and servers. I rely on UMI and the staff to support the HVAC operations which are critical to the operation of these Data Centers. UMI has long been the primary Mechanical Vendor at Cisco. UMI has completed hundreds of projects, large and small with 100% on time completion, and the Highest Standards of Quality. UMI has built up a standard of service which allows me to assign annual PMs of critical nature for completion. This work has also been completed with no recordable or near miss accidents due to the high importance that is given to safety on every job every day. If I leave Cisco San Jose to manage another site I will take UMI and their High Standards with me.
Edward Hehir, Operations Manager – CISCO / CBRE
I wanted to extend my appreciation to staff of United Mechanical for there continues support and service you guys provide to Jones Lang LaSalle at the Intel Account. Your understanding of the criticality of performing great service in a timely manner helps keep our labs and building up and running with no impact to the customers. They go the extra mile to make sure the job is set up properly and have enough man power to complete the job safely and within the customer window. I would Recommend UMI to any other company in a heart beat.
Matt Bernwanger, Project Manager – Jones Lang LaSalle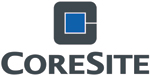 Coresite appreciates UMI being a true partner; in joint with us to accomplish a common goal. The partnership shows because of the preparation, the execution, and the follow up after the job. Our tech and the UMI team goes out of their way to figure out what they need to do to get the job done. I don't have to worry about whether they can do the job or not, UMI is my team. They have the ethics, quality and business relationship that is second to none."
Bryan Flores - CoreSite
United Mechanical has shown diligence and dedication to conducting repairs properly and on time. Your mechanics are knowledgeable and professional and always go the extra mile to keep our Data Center up and running. Your sales staff always works well with our facilities team and provides competitive estimates and or solutions to our needs. Again we here at Internap would like to express our gratitude in your outstanding customer service. We here at Internap would also not hesitate to refer United Mechanical to other organizations that are also in need of quality services.
Ronald Knabel, Senior Facilities Engineer - Internap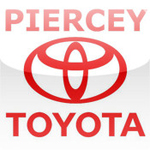 For the first time it appeared someone was actually working on our HVAC problems… Piercey Toyota will be a loyal customer of yours.
Kevin Bettencourt, Services Manager - Piercey Toyota

Sheraton Petaluma appreciates the quick response of the UMI service team that arrives in a timely manner and helps keep the hotel with no impact of losing guests. UMIs' technicians have great knowledge and skills to tackle any situation that presents itself. I highly recommend UMI to any company for their HVAC needs.
Kevin Caperton, Chief Engineer - Sheraton Petaluma

Marin Center is primarily a performing arts center and host to the nationally recognized Marin County Fair. Simply put, we cannot afford HVAC failures. Each of UMI's technicians has the perfect combination of knowledge, concern, respect and care for the audiences, the equipment and the staff involved. When I call the UMI team, or on regular service, I know that I will receive first-class attention, quickly. After their service, I am confident that I will not have recurring problems, because each service tech is well trained, and shows concern by pointing out possible future problems and suggesting repair to avoid them. Their service gives me confidence.
David Zoellner - County of Marin Dept. of Cultural and Visitor Services