At Irvine Company's Santa Clara Square project, time is always of the essence. Because of the demanding delivery on leasehold schedules, we selected United Mechanical. UMI delivered on all critical timelines while assuring superior quality – something Irvine Company demands. In all cases, United Mechanical delivered.
Ed Conlon, Vice President - Hathaway Dinwiddie
UMI has become an invaluable partner in every ESV construction project for the REFM and ITTE Critical Environment projects. The UMI group is an approved vendor of Ericsson's and has provided impeccable service to both Ericsson and myself over the past two years. Based on my experience with the Design, HVAC and Plumbing group at UMI, I highly recommend them for your future construction or service work.
Ken Huber - Ericsson

United Mechanical has the ability to design, install, and maintain HVAC systems that work properly. They have the manpower to respond quickly with experienced technicians, and their rates are competitive. What sets them apart from other companies is their response in an emergency. They have proven that they have the resources to respond to any HVAC emergency at any time.
Bob Cooke - Micron Technology, Inc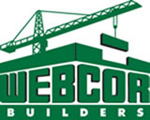 On behalf of Webcor Builders and the entire project team at The Infinity Towers Project, we would like to thank United Mechanical Inc. for helping us deliver another successful project to San Francisco, the second one together in the City's South of Market neighborhood. The project was under an aggressive timetable. Your team was extremely flexible and understanding to the demanding effort needed from them. Through it all, your team always answered to the pressure and delivered as promised. Our Webcor Team would like to reiterate our thanks to UMI for your teamwork and leadership. You and those on your team are the type of individuals we look forward to working with in all our current and future projects throughout California.
Thomas Soohoo – Webcor Builders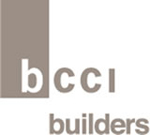 Thank you for your thorough review of this item and all other issues on this project since you took it over. It has been a pleasure to work with you and I hold you in the highest regard.
Clint Simpson – BCCI Construction